Foxie Games is one of the fastest growing game companies in Australia, 19 team members strong. We strive to connect players to their passions and hobbies through the power of mobile gaming, and we are fuelled by the passion our core audience has for our products. Every day, we are striving to create bigger and better games and provide the best possible work environment to help bring these amazing games to life!
Work on Original IP Titles
Because we only work on original IP titles, our staff have the opportunity to extensively shape the mobile games they work on at all stages of the production life cycle.
Our agile project teams design, implement and ship core features together in self managed, multi-disciplinary teams. Seeing the title you helped shape in the hands of millions of players is one of the most rewarding aspects to working at Foxie!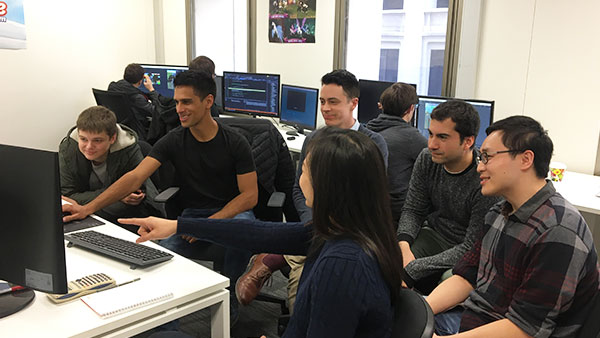 There is no crunch time at Foxie Games, instead we believe consistency brings about the best results in the long term. While our team works hard with a solid 'get things done' attitude during the day, maintaining a great work/life balance is one of our priorities. Also, if you enjoy lunch time board game sessions, you'll fit right in!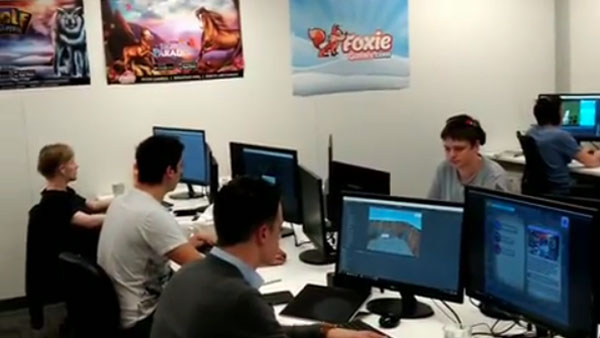 A Supportive Team Environment
Our fortnightly Burst Talks are great opportunity to soak up knowledge from your co-workers. In addition to formalised information sharing, the studio is always buzzing with information flowing in every direction! Helping one another out (regardless of which production team you are in) is engrained in our studio culture.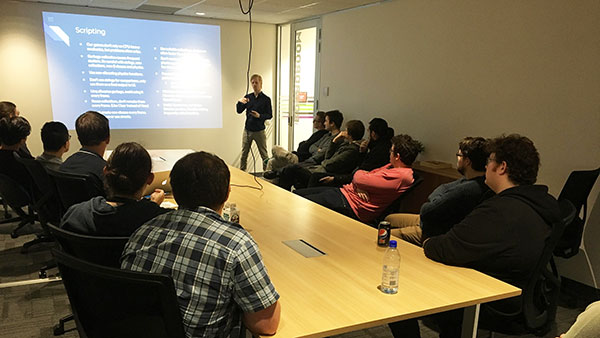 Based in Adelaide, Australia
Our studio is located in the heart of Adelaide CBD, easily accessible by public transport options. The studio is just one block away from the Rundle Mall precinct, South Australia's premiere retail destination with over 1000 shops and cafes.
Adelaide is ranked in the top 10 most liveable cities in the world, with a lower cost of living index compared to all other Australian Capital cities. Adelaide is also in close proximity to beautiful beaches, world famous wine regions, festivals and a thriving restaurant and bar scene.
We welcome applications for our senior roles below from candidates with significant industry experience. We are looking for people who can help drive Foxie to the next level of success. If you have exceptional skills without the experience, feel free to send an e-mail enquiry also, in exceptional circumstances we may still be able to consider such applications. We are able to help successful applicants with VISA sponsorship. Applications Open for 2019.
As a Product Manager, you must be passionate about representing the voice and needs of our players and be the primary vision holder for multiple projects. You will be responsible for driving development teams towards a common vision with the aim of achieving an end product our players are passionate about.
We are looking for a candidate with experience in a similar role in the games industry, with proven experience in mobile game design & monetisation strategies.
Location: Adelaide, Australia
Enquire: jobs@foxiegames.com
As a Senior Game Designer, you will be responsible for developing game systems, controls and interfaces and create a playable experience from the vision of the product lead. You will work across multiple projects and take into account best practices in mobile game design & monetisation as you take ownership of core mechanics, controls and game economy. We are looking for candidates with significant game industry experience in the design/monetisation area.
Location: Adelaide, Australia
Enquire: jobs@foxiegames.com
The successful candidate will assume high level ownership of the technical direction of the company and manage the programming team at the technical and personnel level.
Location: Adelaide, Australia
Come join our development team as we build more exciting original games! Applications Open for 2019, open to Australia/New Zealand permanent residents only.
We are looking for a versatile front end developer who can take responsibility for the design, integration and implementation of any aspects which contribute to the look and feel of our mobile titles; particularly in the context of UI, game mechanics and in-game effects.
Location: Adelaide, Australia
The UI/UX Designer will work across project teams to ensure all end products are intuitive to use, and are delivered with a polished look and feel.
Location: Adelaide, Australia
We are on the lookout for programmers to implement game play features of free-to-play mobile games in Unity / C#, working as part of small, collaborative teams.
Location: Adelaide, Australia